10 essential rules for travel photographers
Photography is not only about the camera and the beautiful images we create but it is also about telling powerful stories. Thanks to photography, we can share our awareness and understanding about cultures, communities, and countries. By seeing yourself in others, people can find common ground. If your work requires you to visit
foreign countries and remote places as well become invisible and get close to people and wildlife, so you can bring their stories to life. However, do you know how to inspire others by your picture stories? Let Halinh Picture Frame cement your capacity with these following 10 essential rules.
1. Dig deep into the place where you go
Read everything you can about the place you'll be visiting, especially local newspapers and social media is the very first thing that we recommend you. Throughout the local stories, you can achieve useful clues about what's really happening in that place. Another thing needs to do is to establish relationships before you even get on the plane. Make a point of striking up friendship with other photographers and sources. Nothing is as valuable as another photographer who has been there. Social media may be useful for you to meet and don't forget to ask questions.
Understanding about the place where you go will be indeed for each travel photographer.
Your inspiration really begins when you stay in a place and give yourself enough time to gain insight and understanding. It requires tremendous persistence and patience but we think its worth.
3. Be authentic and sensitive
The easiest way to make compelling, real photographs of people is by being authentic. Making candid images of people is not a trick. It's a skill a photographer can develop, which requires respect for the subject and building a relationship in the time you have together. Successful pictures of people almost never happen from a distance. Put away the telephoto lens and become part of the moment.
Talk to people. Whether it's simply a nod of acknowledgement, a greeting, an explanation of what you're doing, or a long involved conversation, connect with the people you are photographing. Remember, we have more in common with each other than you might think. Don't look at people as different or exotic. Rather, focus on the things that unite and bind us.
4. Know your equipment
Know your equipment so that you can focus on your subjects and communicate smoothly with them. For me, simplicity is the key to success. Befor you decide to use any new things, it has to be tested at home first. Simple is always better. It's okay to use the latest and greatest technology, but know how to use it before you start your trip.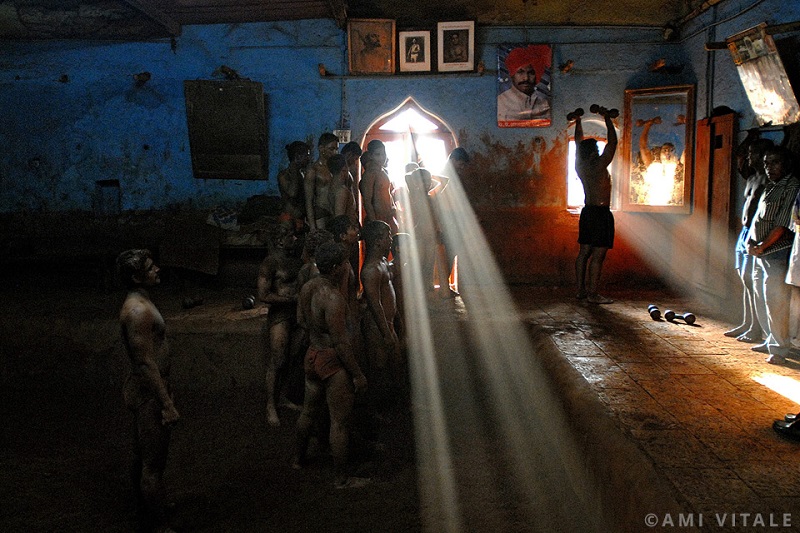 5. Keep good notes
You think you will remember everyone you meet, but time and age fade the memory. So don't hesitate to write down people's name and a short description relating to them. Or you can take advantage of your cutting-edge technology devices to take a pictures and get their consent at the same time.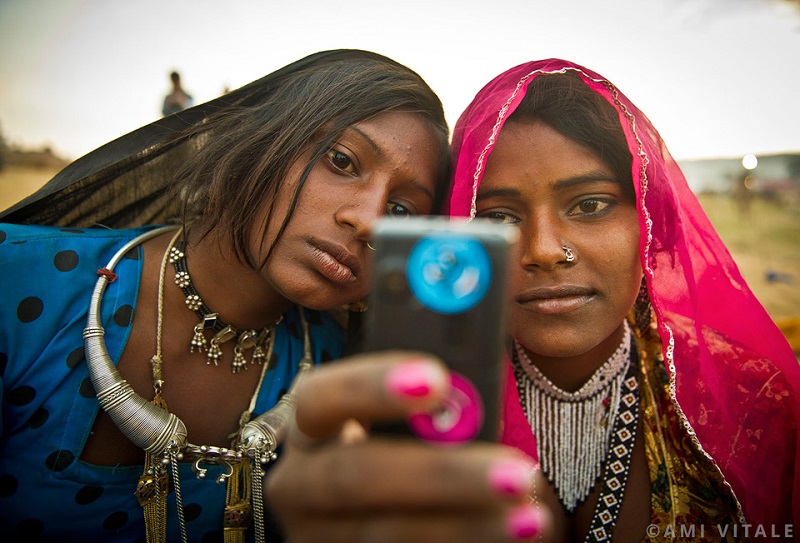 6. Dress appropriately
Fit in with the scene. Understated is always best. Again, sensitivity for the mores and norms of where you are goes a long way to being accepted. A female photographer may want to wear a scarf to cover her head in some cultures. It's one of the most visible ways to show respect for local sensibilities.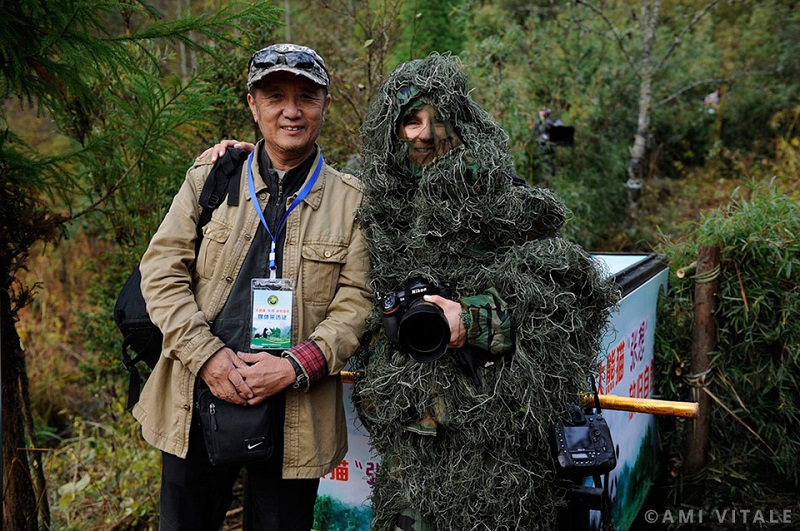 7. Meet the leaders
Whether you're in a slum or a city, there's always a hierarchy. If you take the time to explain why you're there and get the blessings of the leaders or elders in any community, it will keep you safer than wandering around aimlessly.
8. Trust your instincts
It's a wonderful world out there, but remember to be on guard, as unfortunately, bad clouds can form and tensions can escalate. Trust your instincts and don't ever assume or be lulled into a false sense of security. Even if it feels safe, don't let your guard down.
9. Give back
Your subjects are giving of themselves. Don't abuse their gift of sharing their lives. Don't treat them like models. Send back some prints, cherish the moment, and treat them well. Don't promise if you don't intend to deliver. In this age where many people are digitally connected, it has become easier than ever to email a jpeg to an address for your subjects to share.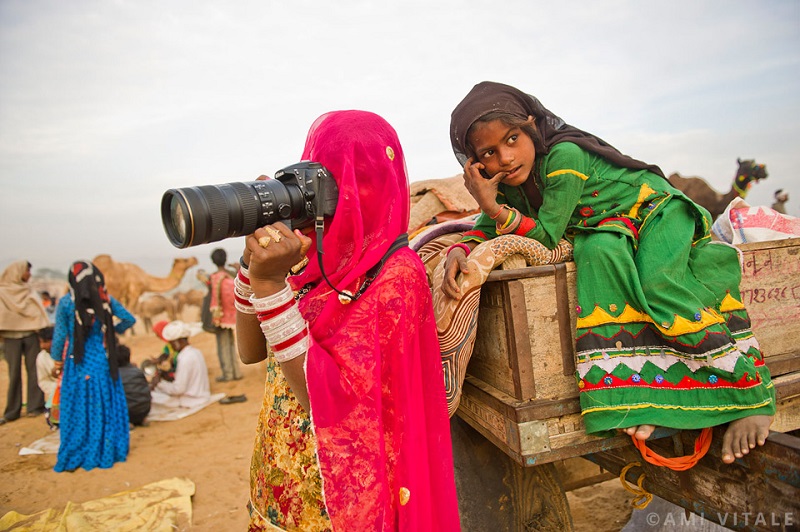 Whether you bring back prints or simply spend time talking to people, it's important to make photography not just about taking images,
but giving back, too. This is Subita and her sister as I am teaching them how to use my camera.
10. Have fun
Yes, getting the shot is important, but be thankful that you have the opportunity to even be where you are. Pinch yourself and enjoy the moment. It relaxes everyone, and the pictures and stories are better for it.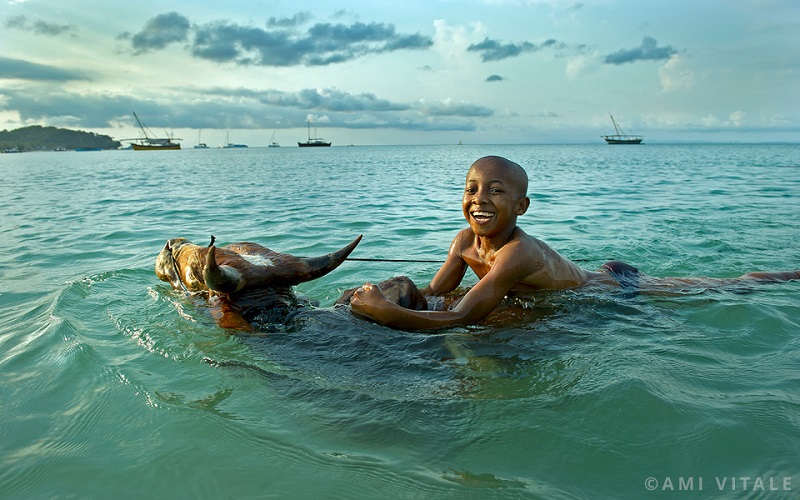 We hope that 10 ssential rules above will help you to enjoy being a travel photographer. And don't forget to prepare appropriate
photo frames
to capture your best moments.
Capture your happiness moment with Halinh Picture Frame! :D
Halinh Picture Frame - your best companions to capture all of your happiness moment. Your satisfaction is our success.