The best ways to preserve your wedding memories
A wedding day is a day you will always remember and for many, with the exception of the birth of a child, it is the greatest in anyone's life. A wedding day can also feel like one of the fastest in your lifetime. After months of preparing, this 24 hour day is a whirlwind of celebrating, picture taking and spending time with loved ones. It is a day that many wish could be frozen in time to be lived over and over again. While we all know this is impossible there are many creative ways to incorporate this special day into your home decor that go beyond displaying your wedding picture on the wall.
Frame Your Love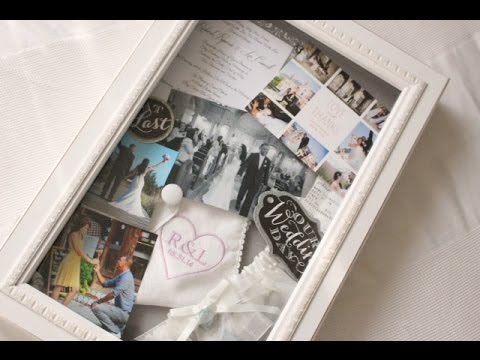 Not sure what to give your loved one for their anniversary? Framing wedding vows is a great way to remind each other of the promise you made to each other on your wedding day.
Framed wedding vows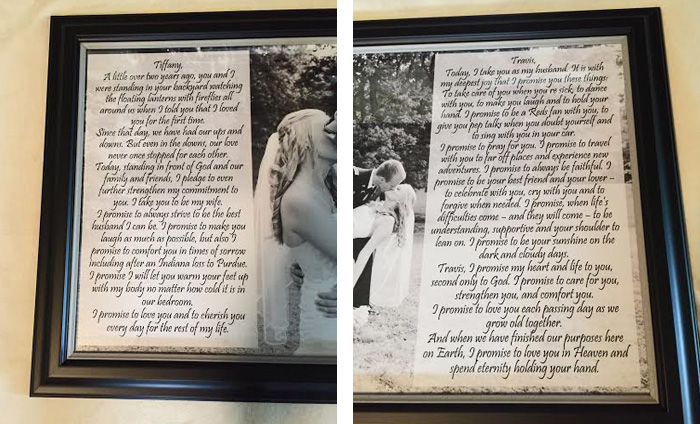 Don't be so quick to hide your veil in a box in the attic. Cut out a small piece and frame it. Etsy user jensdreamdecor suggests using this as an earring and jewelry holder but it can also be used as a backdrop for a special picture from the big day.
Lace from wedding dress framed
Preserved wedding flowers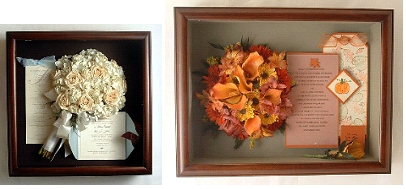 Unless you are part of the Adams Family dead flowers are generally not something you want to display in your home. However, when framed in a shadow box along with other special mementos including invitations, photos and jewelry, preserved wedding flowers can be quite beautiful.
Framed wedding lyrics
Framed wedding lyrics are a simple but beautiful way to add one of the most special moments of a wedding night to home decor. Unlike some of the other ideas this one is something that can be done right after the wedding or several years later.

Show Off That Wedding Dress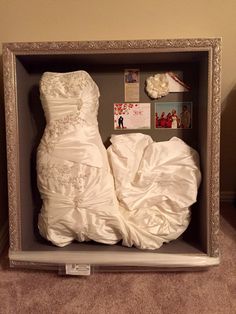 Ladies let's face it. This is the one article of clothing that we have been dreaming about since the age of 5, does it really deserve to be left in the back of your closet never to see the light of day again? NO! Poster Frame says it best, "Maybe it was the number of miles you sweated to fit into that dress, the hours of overtime you worked to pay for it or the look on his face when you appeared at the end of the aisle, but you should be proud of that dress." While this may not be appropriate living room decor consider hanging this in your make up room or a walk in closet.
Capture your happiness moment with Halinh Picture Frame! :D
Let visit our website at: http://www.kthalinh.vn/en or our fanpage: https://www.facebook.com/pictureframes.33.22/ or our representative office at 69 Le Van Luong Street – Thanh Xuan – Hanoi .
You may concern:
PS frames
, picture frames, photo frames,
classical picture frames
,
fancy photo frames
, plastic picture frames,
wedding frames
, carved frames
, plastic frames, colorful frames,…
Halinh Picture Frame - your best companions to capture all of your happiness moment. Your satisfaction is our success.