Making your wedding photo album more trendy with these guides
Trend of taking wedding photos always change every year based on people's perception. The classical way in 2014 is out of date, instead of this, youngters in this wedding time will pay more attention in the modern, youthful, romantic and dynamic. Let Halinh Picture Frame sugguest you with some of the state of the art in taking wedding photo.
Outdoor style
Being environmentally-friendly is one of the hot keywords in recent years and thus happy couples also want to immerse themselves in the natural world and take wedding photos. So why don't you follow this hot trend? An important thing to remember is to avoid the harsh environment and wear something that make you feel comfortable and cool.
Finding an exciting place
Some interesting places like streets, shopping malls, restaurants, hotels will be ideal places for happy couples to capture their unforgetable memories.
Studio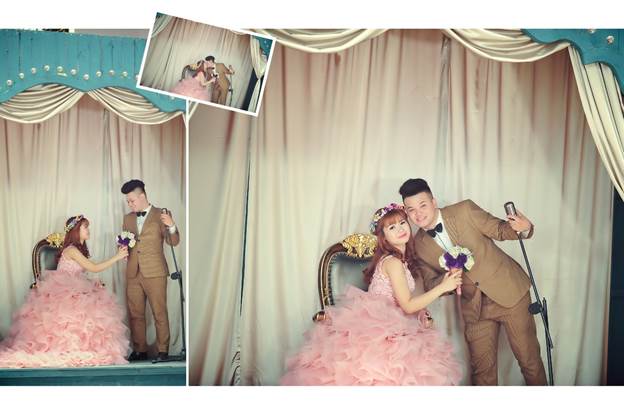 Last but not least, taking wedding photos in studio still be stylish all the time. This style can be suitable for all strata of the lives. With this choice, you will have a variety of romantic wedding photos.
Capture your happiness moment with Halinh Picture Frame! :D
Halinh Picture Frame - your best companions to capture all of your happiness moment. Your satisfaction is our success.